About MEDDEV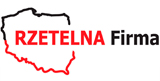 MEDDEV provides consulting services in the field of medical devices especially conformity assessment in accordance with EU and national standards.
Our mission is to be the most innovative, dynamic and successful consulting company in Poland. We develop our customers, offering them the best solutions for classification, evaluation and registration of medical devices.
Our team consists of people with extensive experience and knowledge in medical field, so we understand the specificity of the subject and needs of our klients.
All of our consultants and trainers are leading specialists in their field. They have not only theoretical knowledge resulting from the education, but also practical skills gained during the projects.
We invite you to cooperate with us
The team MEDDEV | Brand TQMC